Innovation & Pilot Programs
Oasis is a visionary in the healthy aging field, and continuously seeks to partner with other organizations to develop, pilot, and implement new and innovative programs.
Oasis can:
Offer or enhance content from any or all of our programs including Exercise, Self-Management, Falls Prevention, Health, Social Connectedness, Caregiving, Innovation and Research Projects.
Implement community programs and partner with academic institutions for research
Contract with Area Agencies on Aging to provide evidence-based programs funded under Title IIID funding
Provide reports on participant activity and satisfaction
Community Care Corps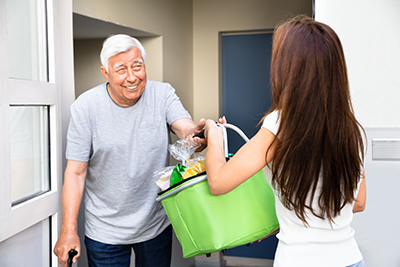 In September 2019, Oasis, in a cooperative agreement with the Administration for Community Living, Caregiver Action Network, the National Association of Area Agencies on Aging and Altarum initiated the development and implementation of the National Community Care Corps.
Community Care Corps' mission is to foster innovative models in which volunteers assist family caregivers, older adults, and adults with disabilities with non-medical care with the goal of maintaining independence to live in the community.
For more information on Community Care Corps, its Leadership Team, and current cohort of grantees and their success stories, click here to go our website, www.communitycarecorps.org.
Contact us about partnership programs